Beginner Classes Enrolling Now! Kid's Martial Arts in Niagara Region Teaches Discipline & Self Confidence!

Get Started Today!
Kids Martial Arts
You're bound to be impressed by all of the positive changes you'll see, too, from improvements in their overall health, to positive behavioral changes, better listening skills and so much more!
Learn More

»
Mixed Martial Arts
Whether you've already taken Karate classes or other Martial Arts classes before, or whether you're brand-new to the world of Martial Arts, we've got just the right class for you.
Learn More

»
Brazilian Jiu Jitsu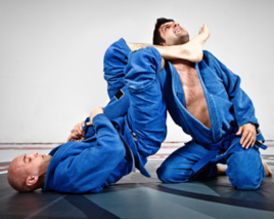 With each new Jiu Jitsu class, you'll notice your self confidence and self esteem skyrocket! All the while, your body is transformed into the best shape ever, with a rigorous workout that puts every one of your muscles to the test!
Learn More

»
Experience the Best Martial Arts School In Niagara Region and St. Catharines!
See results in no time! We are conveniently located near Saint Davids, Virgil, Thorold, Glenridge, Facer, Lakeport, Port Dalhousie, Grantham, Niagara Falls, Port Weller, St. Catharines, or Niagara Region, Ontario. If you want to get in shape and learn real Kids Martial Arts, Mixed Martial Arts and Brazilian Jiu Jitsu then Defensive Arts Training Centre is the perfect place for you!
Latest News